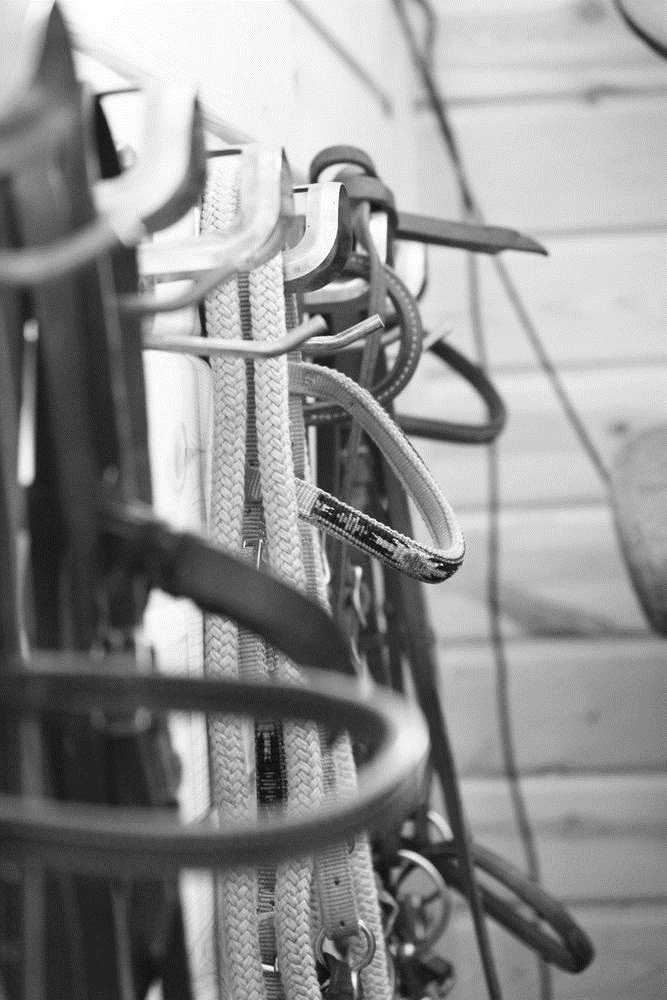 Photo by Melissa Kuhns
Here is a wish list of needed items for the Stable and Equine related programs.
(With the exception of helmets, items can be used)
Helmets,  
large & extra large                ($30-$50 each)
Saddles,  
We would really like to acquire some more Tucker Brand Endurance saddles. These tend to be preferred by many of our Veterans as they are comfortable and seat them in a position that causes less strain on their body. We NEED 16.5, 17.5 and 18.5 seat sizes. Med & Wide trees. Any color is fine. These saddles are very expensive new  but are built well and will last many years.
Sensation Brand Treeless saddles by Nickers Saddlery; Western Sport or similar style preferred, but any would be accepted. These are well built for the rider, and treeless allows them to safely be used on any horse.
Bits,   
English and gentle western bits, and curb chains
Bridles,      
English and western styles, Average horse and draft size
Reins,      
(4) Kincade Rainbow Reins, Patriotic color preferred 5/8 x 54 inches, $29.99

Sport rope reins (9 ft length with waterloop/snaps) Handcrafted Jewels Rope horse tack.
Our horses are color coordinated so we need the following colors in the Braid on Braid material:  Sonny:Red,  Nim:Black/Green,  Chipper:Black/Orange,  Chole:Blue,  Lady:Purple,  Gypsy:Green.
Saddle pads,     
CSI brand saddle pads with flex-plate technology. Any color or style, new or used. We are in need of (2) more western style pads and (2) English styles pads. These are very expensive and extremely important for protecting the horses back from becoming sore from heavy  and/or unbalanced riders.   ($350 each)   Made in the USA!

Other quality saddle pads; English and Western styles
Natural Horsemanship Equipment:
Any, new or used

 General Stable needs
(1)  Three step plastic mounting stairs                                                                                                  (Approx $80)
(8)  Western safety stirrups                                                           ($40)
(6) English safety stirrups or peacock stirrups                          ($30)
Arena Equipment
poles, flags, hula hoops, umbrellas, exercise balls, etc.
Riding boots,
All styles and sizes, nice to have for riders who do not have the appropriate footwear.
Horse medical

Syringes, 12cc size, locking hub needles
Davis Soaking Boot

Horse blankets,
Winter blankets, waterproof sheets and fly sheets